Struggling with infertility? You're not alone.
Nearly 1 in 6 couples struggle to conceive after trying for one year.

In one-third of all cases of couples who struggle with infertility, a low male sperm count is responsible. 1
However, fertility testing often focuses only on the woman's health. Many couples often spend thousands of dollars on testing for her without testing for him, and male infertility can often be pushed to the side in the long, frustrating search for answers.   
Both men and women deserve clarity about their fertility and reproductive health.
With SpermCheck Fertility, men can get quick, low-cost answers about their sperm levels at home, giving them the knowledge they need to take the next step in their fertility journey.
Test in Comfort and Privacy
Skip the doctor's office and get answers within minutes in the comfort and privacy of your own home.
Save Money
Use an affordable at-home test before spending thousands on expensive procedures.
Move Forward with Clarity
Find out if low sperm levels could be at the root of your infertility, and start down the path toward answers.
Don't stay stuck in a cycle of unanswered questions.
Order your SpermCheck Fertility at-home test today and discover the best next step in your fertility journey.
Buy Now $39.99
Testing Regularly
Sperm levels can be impacted by a variety of factors ranging from diet, weight, and stress levels, to hormone imbalances, medications, or underlying health conditions.
However, many of these factors can be addressed through lifestyle changes or working with your healthcare provider, and taking action could help your sperm count increase to a normal level. With regular at-home testing from SpermCheck, you can see if these changes are impacting your sperm levels.
Order 2 male fertility tests and save $20!
Buy 2-Pack $59.98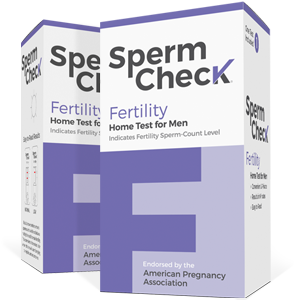 Ready to get fertility answers and take your next step?
Order Your Fertility Test
Your test will be delivered right to your doorstep.
Take Your Test
Take the test in the privacy and comfort of home. You'll get results in just minutes!
Move Forward
Equipped with answers, you can take your next step in your fertility journey with confidence.
Buy Now $39.99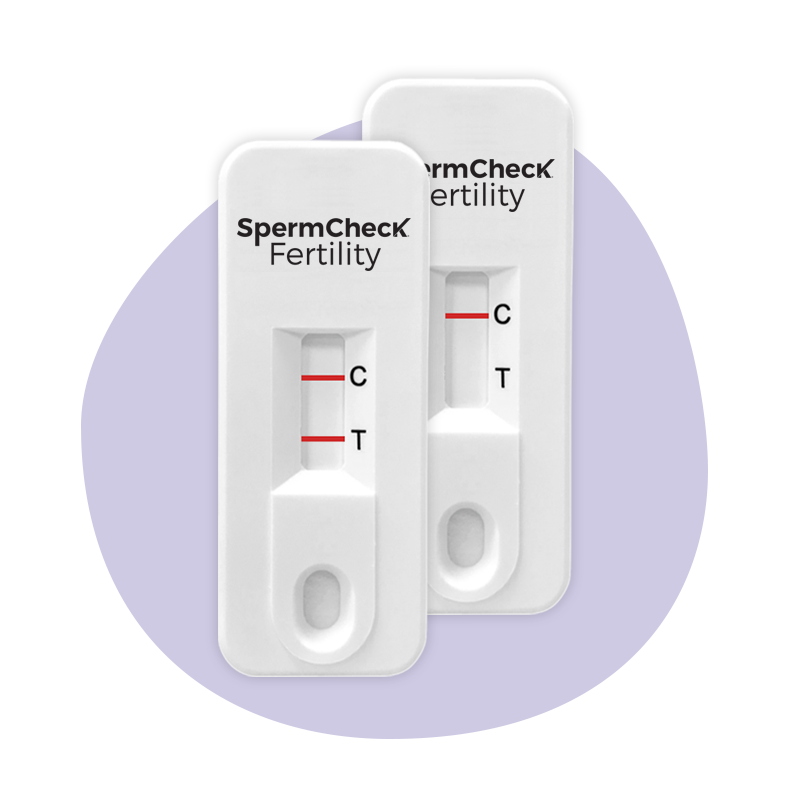 How It Works
Simply collect your semen sample at home, then follow the simple directions to read your sperm count results within minutes.
Reviewing Your Results
Normal Levels – 2 Lines
Sperm count levels would be considered normal.
Low Levels – 1 Line
Sperm count levels may be low. Consult with your physician.
Why use SpermCheck as your sperm count test?
Recommended by Urologists
Urologist-recommended for checking sperm count.
FDA-Cleared
SpermCheck Fertility and SpermCheck Vasectomy are both cleared by the FDA.
Over 100,000 Tests Sold
We've helped many families check fertility in the comfort of home.
99% Accuracy
Detects the levels of SP-10, a protein only present in sperm.
What our customers say
Frequently Asked Questions